CATEGORY
Filter By

Price ( $ )

SET
Yoga Pants & Shorts
Sort by:
Recommended
0 Styles
Sorry, no results matched your search request.

Suggestions:
1, Make sure all words are spelled correctly.
2, Reduce filter condition for more results.
3, Adjust the price range.
4, Try other keywords.
Yoga, as a modern and fashionable exercise, attracts an increasing amount of people to be a member of it. When a workman wishes to get his work well done, he must have his tools sharpened first. Are you ready? Loose and tight yoga pants are two hot sellers on Rosegal. Loose style show ease and comfort. Mid waist yoga pants can be worn with a tight tankini, plain drawstring loose yoga pants can also be good looking with a V-neck white T-shirt. Some are in pure color which is easy to match with any tops, such as white, pink, black color. Tight style present figure and vitality. Active skinny or high waisted stretchy elastic slimming women's shorts, which are sexy yoga shorts to show the curves of women. Sharp tools make good work. Rosegal does a great job on sharpening the tools for yoga lovers, yoga pants and shorts really evoke my affection!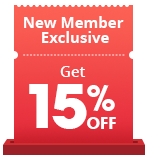 Complete your order
item(s)
Waiting for payment
0 days 00: 00: 00
Hurry! Before these items sold out!