CATEGORY
Filter By

Price ( $ )

SET

Sleeve Length
Vests & Tank Tops
Sorry, no results matched your search request.

Suggestions:
1, Make sure all words are spelled correctly.
2, Reduce filter condition for more results.
3, Adjust the price range.
4, Try other keywords.
Tank tops for women are super versatile, and they are many ways to wear them, according to your personal style and what make you feel more comfortable and pretty. For example, you can achieve a super cute look with a lace tank top with Flow Shorts, or rock a cropped tank top with a maxi skirt. You can match a midi skirt with a denim jacket and a white tank top or black tank top for a super cute casual look or just put on a sequin tank top with a mini or black leather pants for a sexy night outfit! If you like to exercise, workout tank tops or racerback tank tops with yoga pants are a great sports gear. Graphic tank tops with denim jeans are ideal for an uncomplicated and still fashionable outfit. Loose tank tops are perfect for feeling super comfortable at home, or you can layer them and put on colorful accessories for a nice funky edge. Cami tops works great as undergarments, but in summer you can wear it them out with a beautiful kimono jacket for a boho chic look or with a light, loose cardigan with skinny jeans, shorts or denim skirts. You can accomplish a great effortless outfit with a tank top dress a denim jacket and white sneakers or lace-up sandals. Look hot with Rosegal's tank tops and sweater vests in the hottest sale styles. Check out our fabulously bright line of sleeveless tops in quirky prints and patterns to add a dash of unique style to your everyday wear with these and more styles: funny tank tops, spaghetti strap tank tops, stringer tank top, girls tank tops, mesh tank top, halter tank top and so on! Take a look at our site now and get hooked with all our lower prices and chic designs!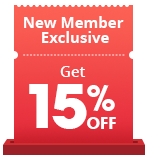 Complete your order
item(s)
Waiting for payment
0 days 00: 00: 00
Hurry! Before these items sold out!