CATEGORY
Filter By

Price ( $ )

SET

Main Material
Tote
Sort by:
Recommended
0 Styles
Sorry, no results matched your search request.

Suggestions:
1, Make sure all words are spelled correctly.
2, Reduce filter condition for more results.
3, Adjust the price range.
4, Try other keywords.
The most beautiful tote bags are hitting Rosegal. Coming in all kinds of materials to suit every outfit; from a casual canvas tote bag to an irresistible leather handbag decorated by the most exotic upmarket details. For those girls who need extra space, our selection of large tote bags will top off their fashionable outfits while providing them the space they´re looking for. Made out of only the most resistant and durable materials, the collection of quilted tote bags offer a lifetime of fashion.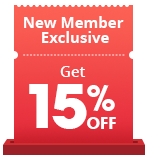 Complete your order
item(s)
Waiting for payment
0 days 00: 00: 00
Hurry! Before these items sold out!