CATEGORY
Filter By

Price ( $ )

SET

Style
Sweater Dresses
Sort by:
Recommended
0 Styles
Sorry, no results matched your search request.

Suggestions:
1, Make sure all words are spelled correctly.
2, Reduce filter condition for more results.
3, Adjust the price range.
4, Try other keywords.
We believe that every girl has a dress heart, and they wanna put on a beautiful dress all year round. But it is freezing cold in winter, how can we still stick to summer chiffon dress? Now Rosegal show you a little trick: sweater dress, which can keep you warm yet remain fashion forward. A simple white jumper dress is attractive even without any embellishment. The color of winter should be white originally. And cable knit dress emphasize how soft knit dress is, which can also show your body curves easily. Wanna be a beauty expressed France romantic, deeper color like burgundy is more suitable. Neutral color represents noble and elegance. Just remember to pick those with details such as turtleneck or could shoulder. Girls sweater dress can bring the dull winter a light of freshness and vitality. With sharp colors like pink or red, it is hard not to catch onlookers' attention. Different lengths and sizes of dresses can go effortless with many other fashion items. Long sweater dress must be the most ordinary one that every lady should have one. Add a pair of killer heels for the ultimate glam look. Match it with a long coat makes you look savvy while with a short jacket makes you chic and stylish. Just remember not pick overknee heels with it. Otherwise, you will find all your height advantage vanish all of a sudden. A oversized kintted dress can be dressed as a loose fitting style. Nobody knows how many warmth underwear that you have inside. And people will surprised that: that girl just put on one dress in such freezing day? No matter how you wear, Rosegal provide the cheap price and high quality in variety patterns and unique design.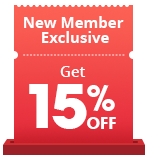 Complete your order
item(s)
Waiting for payment
0 days 00: 00: 00
Hurry! Before these items sold out!