CATEGORY
Filter By

Price ( $ )

SET

Main Material
Shoulder Bags
Sort by:
Recommended
0 Styles
Sorry, no results matched your search request.

Suggestions:
1, Make sure all words are spelled correctly.
2, Reduce filter condition for more results.
3, Adjust the price range.
4, Try other keywords.
Casual shoulder bags are killing the latest catalogue at Rosegal. The most beautiful presentations of leather shoulder bags features a unique combination of colors and prints, metal embellished for an extra spice of daring fashion. Our solid color block designs are durable and spacious, engineered to offer the most smoldering looks to combine with the collection of tassels. We´re not all about magnetic styles and zippers, our selection of the finest buckle bags bring variety upon your wardrobe and your gorgeous build.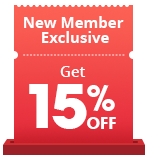 Complete your order
item(s)
Waiting for payment
0 days 00: 00: 00
Hurry! Before these items sold out!