CATEGORY
Filter By

Price ( $ )

SET

Style
Shorts
Sort by:
Recommended
0 Styles
Sorry, no results matched your search request.

Suggestions:
1, Make sure all words are spelled correctly.
2, Reduce filter condition for more results.
3, Adjust the price range.
4, Try other keywords.
Trendy Shorts Selection Bermuda shorts are perfect for providing the right amount of coverage whilst remaining stylish. They help us cover small flaws, such as flat buttocks and a slightly thick thigh. Ripped jean shorts will forever be a summer staple. You can take it from day to night. A pair of cut off shorts can effortlessly carry you through the entire season, and they are one of the few pieces that are absolutely timeless. Versatile Shorts For All Needs We not only wanna feel the heat from our legs, but also purse the versatility of the shorts. Pockets on the front or the rear, cargo shorts are here to meet the needs of carrying odds and ends. Designed with quality material, you will stay comfortable and fresh whatever you are doing. As delicate with embroidered or lace panel, or as neat as tailored with simple lines, we have a variety of womens jean shorts for you. And what's important, the easy-to-clean material saves you a lot of washing time. Style Tip With Shorts Denim shorts are a must have for every summer wardrobe. Add a white T-shirt for an easy, laid back summer look. Perfect for any occasion, you can accessorize for the beach or a hot date. So don't think beaches are just for bikinis, they can also be for flowy shorts! Pick your favorite bralette and a high waisted shorts or high rise shorts, you are ready for Coachella waves. If you are lazy in thinking everyday outfit, a simple crop top and a overall shorts helps. Stock the jeans shorts for women from Rosegal, which definitely have staying power.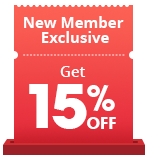 Complete your order
item(s)
Waiting for payment
0 days 00: 00: 00
Hurry! Before these items sold out!