CATEGORY
Filter By

Size

Price ( $ )

SET
Outerwear
Sort by:
Recommended
0 Styles
Sorry, no results matched your search request.

Suggestions:
1, Make sure all words are spelled correctly.
2, Reduce filter condition for more results.
3, Adjust the price range.
4, Try other keywords.
No sun? No beach days? No problem! Embrace the lovely cool weather and use this time to rock a hip denim bomber jacket or that trench coat you've been saving for autumn. You finally have the opportunity to pack away your summer sundresses and instead envelop yourself in a wrap or sweater coat and enjoy the cool breeze outside. Don't mourn those hot days from summer, instead celebrate that you can wear cool graphic sweatshirts again and a stylish black blazer for an evening out.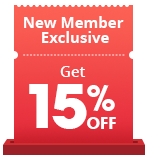 Complete your order
item(s)
Waiting for payment
0 days 00: 00: 00
Hurry! Before these items sold out!