CATEGORY
Filter By

Price ( $ )

SET

Silhouette
Mini Dresses
Sort by:
Recommended
0 Styles
Sorry, no results matched your search request.

Suggestions:
1, Make sure all words are spelled correctly.
2, Reduce filter condition for more results.
3, Adjust the price range.
4, Try other keywords.
We call Mini dress to any dress that is above the knee, it is perfect for any special occasion and can make any women look sexy, confident, chic elegant. You can match it with high heels that can make the lines of your legs looks longer and stylized. Therefore a sexy short dress is perfect for a romantic night date or for creating an impression on your crush! A mini bodycon dress with sequin or lace will make you turn heads for sure! Short satin dresses are ideal for a stunning look and are super-hot this season along with silk dress; their design and freshness make them a perfect piece to own in summer! Mini dresses can be wear day or night, it all depends on the makeup, accessories, and shoes you accompany them. But club ad cocktail style are always the evening favorites! Black mini dress is one of the pieces that you should have in your wardrobe. it came in different styles; they can be tight or flowy and are super fresh. You can wear it with canvas shoes, sandals, or flats, it's all up to you and what make you feel more beautiful and comfortable! In Rosegal you can buy your favorite dresses online. We have dozens of styles for you to choose: cute, formal, sexy, casual, etc. You name it; we have it! Don't you wait for more and get into the latest trend with us!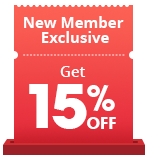 Complete your order
item(s)
Waiting for payment
0 days 00: 00: 00
Hurry! Before these items sold out!