CATEGORY
Filter By

Price ( $ )

SET

Material
Hoodies & Sweatshirts
Sort by:
Recommended
0 Styles
Sorry, no results matched your search request.

Suggestions:
1, Make sure all words are spelled correctly.
2, Reduce filter condition for more results.
3, Adjust the price range.
4, Try other keywords.
Hoodies and sweatshirts are great men's wardrobe staples for winter, fall, and spring. Besides they can be sometimes underrated, well styled, they can work perfectly for a date, to go out with your peers or hanging out with style while at the same they keep you warm, cozy and protected from the low temperatures! Pull over hoodies for men have a more loose shape, and they look great paired with a denim jacket or a bomber jacket.If you like a more street fashion style, zip up, tie dye, sleeveless or plain ones are good pieces to go with! If you want to relax at home and don't put too much effort into your outfit but still look nice, men's sweatshirts are a great option to go with! They are ideal for sporty and casual looks, and they work really well with denim pants and sneakers! Choosing one from those kinds of cool type that paired with joggers pants can works really well as sports outfits, or stay relaxing at home during the winter days!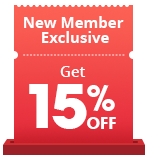 Complete your order
item(s)
Waiting for payment
0 days 00: 00: 00
Hurry! Before these items sold out!