CATEGORY
Filter By

Price ( $ )

SET

Decoration
Long Sleeves
Sorry, no results matched your search request.

Suggestions:
1, Make sure all words are spelled correctly.
2, Reduce filter condition for more results.
3, Adjust the price range.
4, Try other keywords.
Long Sleeves When autumn and winter are arriving, is time to go with the long sleeve shirts and long sleeve t shirts. Long sleeves shirts are ideal for any formal or casual occasion; the trick is about how you style them. Long sleeve button up shirts can look great with a suit, and will help you to achieve a professional and handsome look. But outside of work, you can wear a long shirt with jeans or with a jacket or blazer and still look incredible. Mens long sleeve t-shirts are the essential ones that you need to have for nail your winter outfits. Layering them with mens shirts and a pair of jeans will make you look super trendy and chic. A Long sleeve tee is really comfortable to wear, wherever you want to hang out with friends or stay relaxed at home, and they are dozens of fresh styles for you to choose. White long sleeve shirts are a must-have in your wardrobe, they can work well in summer and winter, especially if you have an office job that requires you to wear more formal attire. Now you can find too in the market polo long sleeve t-shirt. Polo t-shirts always offer a great fit, and you can nail almost every casual meeting our outing wearing them. Polo long sleeve t-shirts will always make you look handsome, especially if you have a fit figure. In Rosegal we have a big selection of mens shirts and long sleeves for you: long sleeve shirts, long sleeve t-shirts, black long sleeve shirt, white long sleeve shirt, polo long sleeve t-shirt, mens long sleeve polo shirts. They are many different colors, patterns, and designs that will help you to archive your fashion goals! Don't wait, take a look on our site and find your favorite mens shirts with the most affordable prices!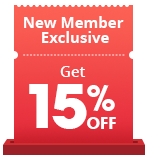 Complete your order
item(s)
Waiting for payment
0 days 00: 00: 00
Hurry! Before these items sold out!