CATEGORY
Filter By

Price ( $ )

SET

Size
Men's Boots
Sort by:
Recommended
0 Styles
Sorry, no results matched your search request.

Suggestions:
1, Make sure all words are spelled correctly.
2, Reduce filter condition for more results.
3, Adjust the price range.
4, Try other keywords.
Boots are some of the hottest trends, which is why Rosegal brings a list of desire-worthy fashion boots this year. Don't let winter stop you from banging pairs of beautiful combat boots or casual boots, and make sure those ankle boots keep your outfit in bravura. Step up your boots fashion with a buckle or metal embellishment and don't be afraid to hit a leather boots for a sensational combination. Vary your traditional laced boots by trying the freshest tendency of slip-on designs, and play your own combination of colors to flash your boots.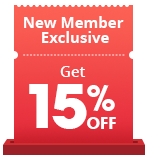 Complete your order
item(s)
Waiting for payment
0 days 00: 00: 00
Hurry! Before these items sold out!