CATEGORY
Filter By

Color

Price ( $ )

SET
Gym Outfits
Sort by:
Recommended
0 Styles
Sorry, no results matched your search request.

Suggestions:
1, Make sure all words are spelled correctly.
2, Reduce filter condition for more results.
3, Adjust the price range.
4, Try other keywords.
Looking for the motivation to go to the gym and do the workout seems to be tough? Really? That's because you haven't got the trendy gym outfits! Trust us, the clothes you wear for sports can make a big difference in your attitude. Rosegal is making it easy to wear the athletic street style trend with gym outfits paired perfectly for you to get active! Hot off the shoulder twinsets are here to flatter your figure, or play with portions with loose-fitting tops and elastic jogger pants. To add a touch of sport to any outfit, zip up a sports jacket over any dress for the ultimate edgy feminine style. With the high quality of all the sportswear, we believe we have the the first and still most-loved styles for you. Add your favorite pair of sneakers and you'll be ready to run, jog, stretch, and strut your healthy lifestyle. Whether you're breaking a sweat or grabbing a quick cup of coffee, you'll be ready to work it! So when you are tired of matching tops and bottoms, pick a yoga outfits or twinset from Rosegal, and you are able to go now!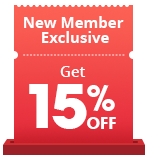 Complete your order
item(s)
Waiting for payment
0 days 00: 00: 00
Hurry! Before these items sold out!