CATEGORY
Filter By

Price ( $ )

SET

Neckline
Dresses
Sort by:
Recommended
0 Styles
Sorry, no results matched your search request.

Suggestions:
1, Make sure all words are spelled correctly.
2, Reduce filter condition for more results.
3, Adjust the price range.
4, Try other keywords.
Dresses are the besties of every girl. Update your wardrobe with at least 10 dresses this year! All about this season's latest trends in Rosegal! Hot trends style take on lace, chiffon and sequin, look more dynamic. A dress is the perfect item to meet any occasion. If you are an office lady, a print shirt dress can nail your office look. Upsetting what to wear for the coming vacation? There are a lot cheap dresses to choose in Rosegal: beach dresses and sundresses are the best for a beach side tour; white vintage maxi dresses for a relaxing trip to Santorini or Provence. You can still put on a casual dress for shopping, gathering with best pals or any daily routines, because wearing a dress is so convenient and good looking. As for fashion party queen, club dress is the one that you cannot miss, which is a super good piece to show out your curves. Wanna be alluring but remained mysterious? Try a see-through dress! Detail Matters A lot of boys just don't understand how girls dresses can be divided into so many categories and they might not able to see the different between a cami dress and a satin dress. But we girls do! Every litter detail is important and it affects the whole outfit. That's why Rosegal has massive options on dresses. Not just the difference in colors, the difference also lies in material. There are a few printed, casual, maxi, bandage styles designs which every girls are must have. So set yourself free, grab your next dress from Rosegal and enjoy!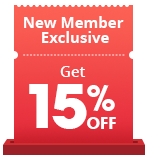 Complete your order
item(s)
Waiting for payment
0 days 00: 00: 00
Hurry! Before these items sold out!