CATEGORY
Filter By

Price ( $ )

SET
Cosplay Costume
Sort by:
Most Popular
0 Styles
Sorry, no results matched your search request.

Suggestions:
1, Make sure all words are spelled correctly.
2, Reduce filter condition for more results.
3, Adjust the price range.
4, Try other keywords.
Let your hair down and release all inhibitions with a cosplay costume from Rosegal. Exhilarate the senses with a velvet dress or leather and lace. Play it naughty or nice in cosplay suit and take those fantasies to a whole new level and let your imagination run unbridled. Perhaps a law enforcing policewomen floats your boat or once the clock chimes nine you'd rather transform into flirtatious vampy bat. Ditch the mundane and opt for a red velvet dress and take it to the sea with a mermaid and halter style ensemble.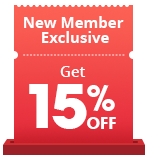 Complete your order
item(s)
Waiting for payment
0 days 00: 00: 00
Hurry! Before these items sold out!