CATEGORY
Filter By

Color

Price ( $ )

SET

Style
CHRISTMAS
Sort by:
Recommended
0 Styles
Sorry, no results matched your search request.

Suggestions:
1, Make sure all words are spelled correctly.
2, Reduce filter condition for more results.
3, Adjust the price range.
4, Try other keywords.
Spread the holiday cheer wherever you go with Rosegal's top picks of the season! Be the Kris Kringle darling and take your pick from our festive selection of Christmas supplies and gifts. Go quirky with Christmas-themed shower curtains or go practical with Christmas LED lights. That good ol' granny sweater won't be your only option as you can inject fun into your wardrobe with Christmas-inspired outerwear that are perfectly trending this season! Trade your basics for Christmas t-shirts and leggings, and don our Christmas sweaters and hoodies for chilly days ahead!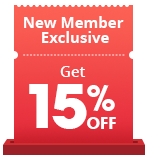 Complete your order
item(s)
Waiting for payment
0 days 00: 00: 00
Hurry! Before these items sold out!