CATEGORY
Filter By

Size

Price ( $ )

SET
Bottoms
Sort by:
Recommended
0 Styles
Sorry, no results matched your search request.

Suggestions:
1, Make sure all words are spelled correctly.
2, Reduce filter condition for more results.
3, Adjust the price range.
4, Try other keywords.
Every day when you are going to dress is easy to find yourself struggle about the kind of bottoms that you may wear, and that's because buttons are an essential part of your outfit. Choosing the right style and fit can flatter your silhouette or if you wear the wrong ones can highlight those parts of your body that you will prefer to dissimulate. Nowadays plus size pants have many beautiful styles that will help you to achieve your style goals and at the same time help you to highlight your assets. This season palazzo pants are super trendy! They are loose and flowing making them super comfortable, and the same time they can add lots of style to your outfit. They are great option to go with in summer and spring due to their lighter weight material, but you can wear them in fall styling them with cardigans and long sleeves tops. One of the great things about pallazo pants is that they allow you to bring life to your outfit with cute prints and to break the dark color bottom rule. They are really versatile and you can put them on for casual outfits and more formal occasions regarding how you pair them and accessorize. Plus size jeans are must have in your wardrobe. The key for wear successfully is to choose the right size, color and fit. Many women will go with dark color shades of denim because it helps to make your hips smaller, but if you choose the right kind of top and a cute blazer or cardigan, you can rock a nice pair of white plus size jeans. In Rosegal we are always having new arrivals of plus size bottoms created for fit your budget and fashion needs ! Take a look at our website now and find your favorite ones!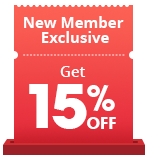 Complete your order
item(s)
Waiting for payment
0 days 00: 00: 00
Hurry! Before these items sold out!