CATEGORY
Filter By

Color

Price ( $ )

SET
Boots
Sort by:
Recommended
0 Styles
Sorry, no results matched your search request.

Suggestions:
1, Make sure all words are spelled correctly.
2, Reduce filter condition for more results.
3, Adjust the price range.
4, Try other keywords.
Boots If winter comes, what do you need most? How about a thick overcoat to protect the chilliness or a warm scarf to get the warmth? It's right. And a pair of unique winter boots helps you become unique in the white season. Wearing the red boots, or snow boots like the Santa Claus or being like a fairlady wearing a pair of winter boots for women, etc. Here in Zaful, we have a variety style of winter boots that fit you. Such as thigh high boots, Chelsea boots, ankle boots, mid calf boots and so on. You can come to pick whatever you want. Wearing the suede boots, the cold air won't be the vexations any more. If you are fond of the white season, then you need a pair of winter boots. Caring and warm design Imagine you are walking in a cold, wet street. What bothers you mostly? Yes, it's the wet winter shoes that are frustrated. We can help you by our knee high boots. This is our new design of raining winter boots. It's made of the colorful rubber materials. You can wear our winter boots in the raining days and not be got wet. Dancing like a dancer in the raining days. For someone who are afraid of the iciness. We have the woolen winter boots. The caring details that the winter boots reach ankles make you warmer in the cold winter. Wild styles to choose Our winter boots collection comes in a wide range of styles that fit you. For the little girls, the colorful, cute boots with different embellishments are the best choices. For the ladies, the trendy, fashionable ladies boots help you become nobler. The leather boots give warmth to the olds, for protecting the cold air. Winter boots also be the vane of the fashion. Will you be upset of choosing the suited winter boots? Our boots on sale can fulfill the need of everyone, we know how frustrated that the winter boots you wanted are not fit you, we have plentiful styles winter boots. So check our winter boots chart, pick the one that perfectly matches you. You can still be warm and attractive in the winter. Our winter boots are designed to give you the feeling of confidence and comfortable. All the sexy boots that we have designed help you be more charming.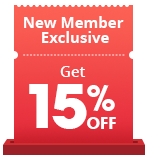 Complete your order
item(s)
Waiting for payment
0 days 00: 00: 00
Hurry! Before these items sold out!