CATEGORY
Filter By

Color

Price ( $ )

SET
Bikini Tops
Sort by:
Recommended
0 Styles
Sorry, no results matched your search request.

Suggestions:
1, Make sure all words are spelled correctly.
2, Reduce filter condition for more results.
3, Adjust the price range.
4, Try other keywords.
Goodbye Spring, Hello Bikini! It's not just the beach that breathtaking. Your seductive body are drool worthy in these ravishing and feminine bathing suit tops. With a pina colada in hand, get ready to rock your summer-ready body in these sensual halter top bathing suits. The perfect cut and shape are designed to flaunt your best features. The timeless ruffle bikini tops are a great choice for buxom enchantress who is ready to be daring and dashing. Mix things up with the beauteous off the shoulder bikini top and other tropical swimwear for a raw sex appeal. A black bikini top is always a sure bet for a fantastic beach look. A sweet bow knot adds a flash of light of a white bikini top that creates the young fresh girl look. High neck swim tops provides maximum coverage and maximum style. Swim tops are multifunctional. They can not only match bikini bottoms, but also match other bottoms. A flounce bikini top can be paired with a pair of hot short jeans, making it plays the bralette tole. A crop top bikini can be wore both as swimsuit and a crop top, matching a mini skirt. It is super natural to hang out with that outfit. Anyway, you can mix tops and bottoms to create a whole new look as you like. One of the good advantage of strappy bikini top is that the straps, which are adjustable with the back closure, provides you a better fit. So as halter top bikini. Loose the halter a little bit to free your large cup size. While wrap bikini top shapes a slimmer illusion with covering a little more of the rib bones. Discover our swimsuit tops to see what summer waves that you can match out today!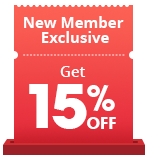 Complete your order
item(s)
Waiting for payment
0 days 00: 00: 00
Hurry! Before these items sold out!